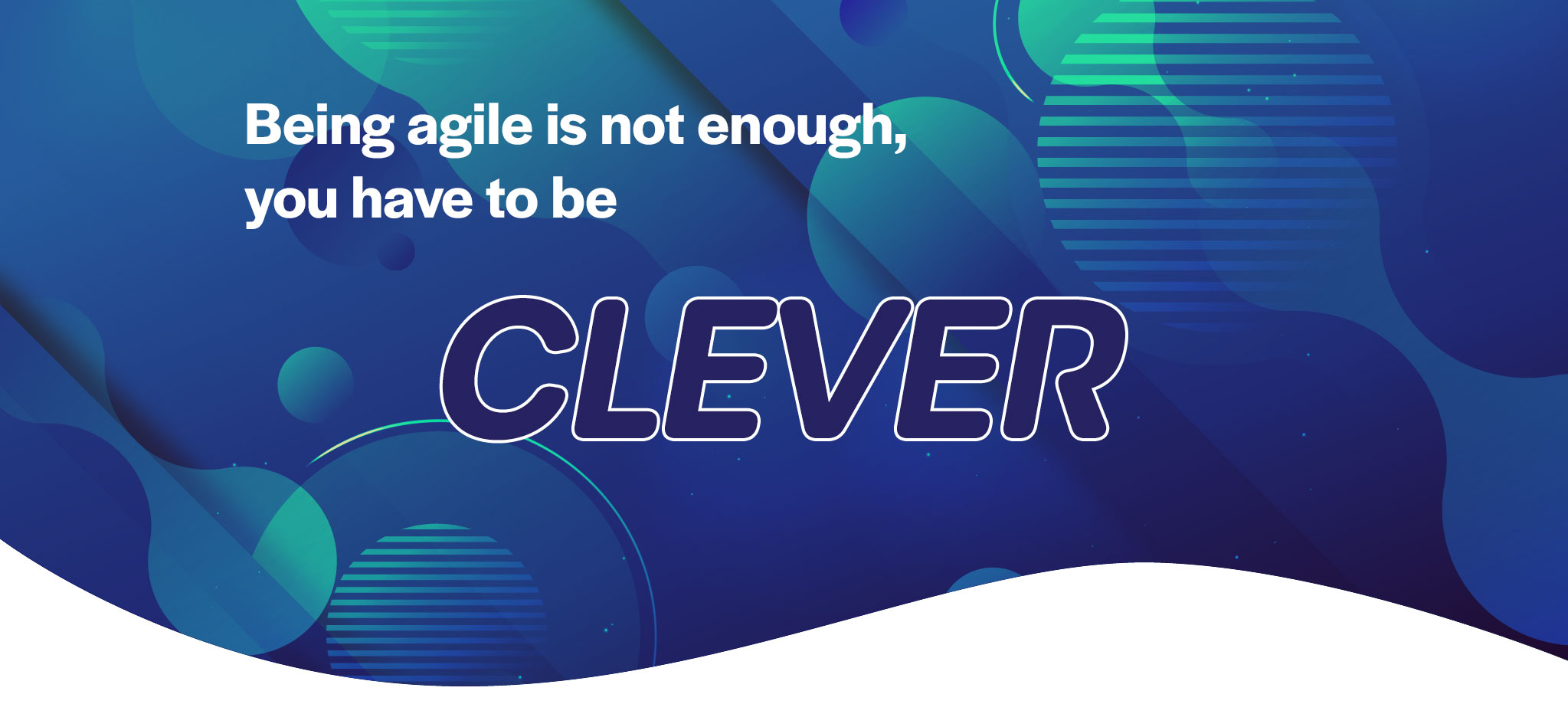 "Any paradigm is good as long as it delivers good results and, at the same time, no paradigm is good if its adoption results in team paralysis and disappointment." – Alvaro D'Alessandro
What is CLEVER?
CLEVER is Nimble Evolution's approach to Software Process Improvement that synthesizes a set of Activities, Best Practices, Behaviors, Tools and Artifacts with one simple purpose: Build Better Products and Faster Delivery.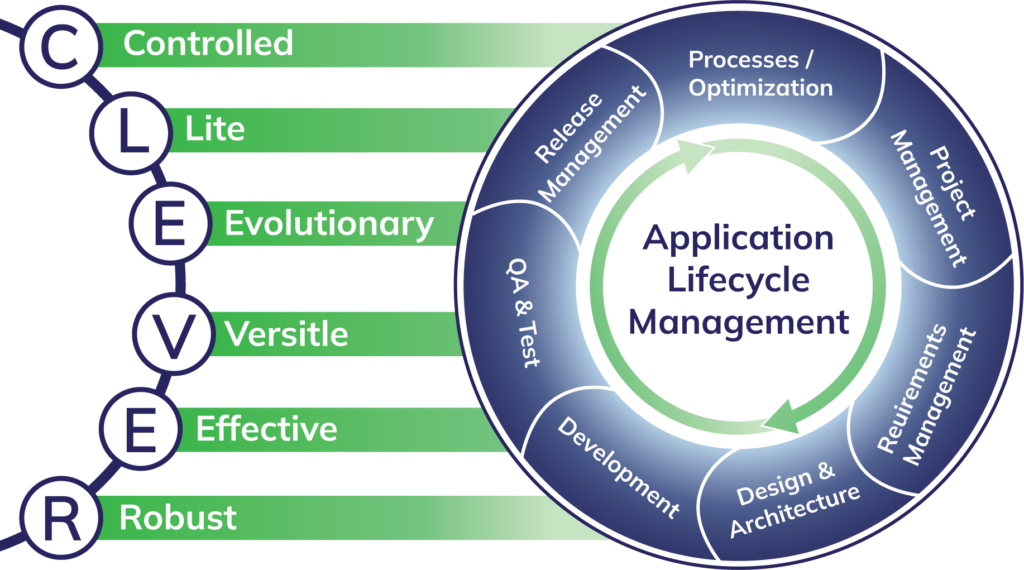 CLEVER is both an acronym that emcompasses 6 main features as well a mindset reminder
CLEVER focuses its efforts on training and mentoring/coaching as critical success factors to ensure the transformation of the mindset (the mindset) of development teams and ensure that the essential capabilities necessary for team transformation are assimilated and practiced in pursuit of continuous improvement.
"As simple as possible, but no simpler than that": the phrase popularly attributed to Albert Einstein expresses the essence of CLEVER processes, which are based on the idea of 'processes in practice', to cover, in essence, disciplines such as Requirements, Analysis/Design, Implementation and Testing, among others.
Good tools supporting intelligent processes maximize the potential of the team. That's why CLEVER encompasses a set of technically good tools (recognized in the market) that at the same time present a good cost-benefit ratio, to guarantee the delivery of better software, in a shorter time.