Agility Health Radar is an innovative and robust platform for measuring, developing and monitoring teams and companies that adopt agile practices according to different frameworks (such as Scrum and SAFe, for example), Lean practices, Kanban, movements such as DevOps, as well as using concepts of agility in different areas of the company.

Nimble Evolution is an official partner of Agile Transformation, the company that created Agility Health Radar and has certified consultants in the methodology for using and interpreting results, as well as in the agile transformation framework that underlies Agility Health Radar: Enterprise Business Agility Model.
We use the Agility Health Radar platform as part of the CLEVER Assessment: Nimble Evolution's approach to process diagnosis.
Through the CLEVER Assessment it is possible to identify the current situation of the company, as well as its degree of maturity and diagnose the main key points to be worked on in order to offer significant gains in relatively short terms (popularly called "quick wins"); it also serves as a reference for planning improvement actions to be carried out in longer terms and helps to identify possible impediments to such initiatives.
 In addition, it introduces teams to the practice of carrying out a "check-up" that offers better results when conducted in an effective manner. periodic and systematic, rather than in a punctual and episodic way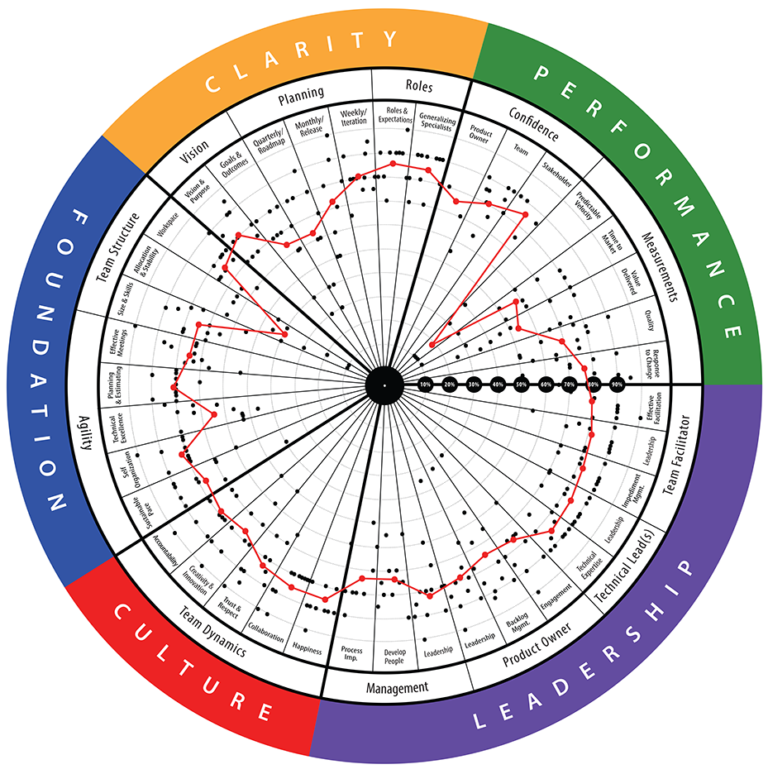 The execution of the CLEVER Assessment, an integral part of the CLEVER Framework, results in a technical and managerial report that details the current situation and presents a plan with recommended activities for improving processes.